Caribbean Sailing Charters
More shipmates, more merriment!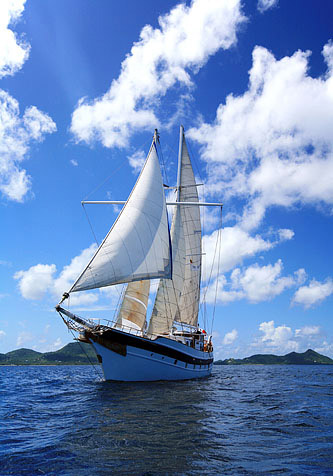 When it comes to sailing, the more the merrier is our motto! We've hosted groups from across the globe and from all walks of life. Clubs, corporations, friends, families, wedding parties…all have sailed the tall ships of Island Windjammers. Shipmates come to celebrate special events, major life milestones or simply because they like each others company!
Imagine how much fun it would be to sail with a group, or even take over the ship with a private charter? An added bonus to reserving a private charter is the ability to customize your itinerary, activities, and the menu. The ship is yours!
Group or charter: sail away with us, and experience an unforgettable week full of adventure, sun and fun.
Call today for information on discounts and availability.
"I can't imagine there is any experience to compare with the wonderful week we just had. Captain Matt and the rest of the crew were fantastic and a great time was had by all."
- Mike
877.772.4549